This post may contain affiliate links. If you buy thru these links, we may earn a commission at no additional cost to you.
---
Ever since the day we got it, Jim has been wanting to add some lift to our '04 Jeep Wrangler Unlimited. Not much, just enough to give us a little breathing room offroad and allow us to put some bigger tires on the Jeep.
I guess if I had an opinion in the matter, it would be that I'm looking forward to our Jeep looking a little "beefier" and a tad less "stock". (I never thought those things would mean much to me, but I've seen so many HOT looking Jeeps… I'll admit, I'd love for ours to look that great. So I'm all for just a little "umph" in the looks department.)
Of course Jim says he's doing it mostly for the better ground clearance off-road. But we all know he's got a soft spot for beefier tires and hot wheels — whether they ever go offroad or not!
Jeep Lift Kit
Initially, Jim wanted a 4-inch lift. But I thought that was too much for a Jeep that is more of a daily driver than an offroad monster. So we settled on a 3-inch lift kit that the guy at 4WheelParts recommended — before he even knew I felt so strongly against a 4-inch lift.
He pointed out that they've got this one complete kit that includes everything you need and it's reasonably priced. Plus, he said it's truly a great set-up… one of their most popular.
The best part to us is the fact that 3 inches really isn't much, yet it's just enough to serve our purpose — both offroad and on. And it doesn't require any extensive modifications to the vehicle — there are no drive line issues, no brake line issues, and things like that.

What about the mileage?

Of course, just adding a lift kit alone wouldn't affect your gas mileage. But the larger tires will definitely affect our mileage a bit. How much… only time will tell. (We currently get 18 mpg in this Jeep. I'll post an update after we get the new lift kit & tires.)
More about the basics of lift kits and the factors you should consider before installing a lift kit on your Jeep.

When you get a lift kit, you also need…
Okay, so you don't need these things just because you add a lift kit to your Jeep, but these things typically go hand-in-hand with suspension & lift kit purchases. (Just speaking fom experience here…)
Here are the add-ons that we're currently considering for our Jeep:
Tires — We chose ProComp Xterrain 32″ tires (285/75R16)
Wheels — We chose the ProComp Xtreme Alloy Wheels, Cast-Blast (Series 7023), they're a matte black color
Handles — We didn't actually decide to get these yet, but I'm thinking I may need a little help getting in and out of the Jeep with the new lift kit. I can barely get in the Jeep (gracefully) now — without a step, even though our Jeep has one — so any higher off the ground and I'm pretty sure I'm gonna appreciate having something to tug on.
And a couple of things we're not really considering for ourselves, but we know that lots of people add these things whenever they add a lift kit: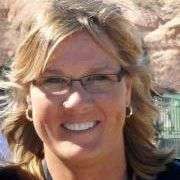 Since we've been married, my husband and I have owned 5 Jeeps (3 Wranglers and 2 Grand Cherokees). And when we're not driving our own Jeep, we're usually renting one (a 4×4 Wrangler on vacation). We keep a Jeep Bucket List of places that we'd like to go next, and we're always crossing more states off our list of 'Places That We've Jeeped in the USA'. As our daily driver, we keep the soft top on our Jeep Wrangler year round (and the back window permanently rolled up) so the dogs can enjoy the ride. Yep… even in the winter! I've been sharing my best Jeep ideas with others by blogging full-time since 1998. When I'm not Jeeping or writing about Jeeps, you'll find me at the corner of Good News & Fun Times as publisher of The Fun Times Guide (32 fun & helpful websites).