This post may contain affiliate links. If you buy thru these links, we may earn a commission at no additional cost to you.
---
Before you head off-road, you'll want to give a quick once-over to the following offroad checklists in order to make sure that:
Your vehicle is up for the trip
Your offroad toolbox is properly stocked with the right tools
You take along the right spare parts, basic first aid supplies, and survival gear
You pack some optional accessories that could make the trip more fun
Is Your Vehicle Trail Ready?
First and foremost, before you leave home, you need to make sure that your offroad vehicle is in sound mechanical condition. You don't want to take a vehicle out on the trails only to get stuck and run into serious problems.
To determine whether your 4×4 vehicle is trail-ready and capable of surviving a trip off-road, at the very least, you should do a visual inspection — inside and out.
If anything seems awry (or if you've got some extra time and you just want to make sure your vehicle is in the best condition it can be for offroading), then you may want to do a more thorough check of each of the main parts of your 4×4 vehicle.
Once your vehicle is checked and ready to roll, it's time to load the necessary gear and equipment on board…
Necessities To Keep On-Board Your Vehicle
Make sure that you've covered all your bases — from your basic necessities to advanced recovery gear.
A few things to think about:
(Each of the links above goes to our individual checklists.)
Tips For Packing Everything Inside The Vehicle
Some thought should be given as to how you will pack each of the above items in — or on — your vehicle, because overloading your vehicle can be just as dangerous as not taking along the right gear in the first place. The extra weight can cause poor balance and unnecessary stress on your vehicle and its components, so try to pack accordingly, being careful not to overload the vehicle. You've heard about SUV rollovers?… They happen off road too!
So, how much should you pack?… Ultimately, the tools, equipment, and spare parts you take along will depend on where you are going and for how long. You want to be adequately prepared for the area you'll be traveling in. As a rule, you should pack enough to be confident that you could get yourself out of a jam. But, if you run into a sticky situation and you're unable to do the repair yourself, then as long as you've packed appropriately using the off-road checklists above, then you'll be safe and comfortable while you wait for help. (Please remember to always stay with your vehicle in the event of a breakdown.)
Take a few minutes ahead of time to avoid flying projectiles inside your vehicle! It is extremely important to keep all of the items you've loaded in your vehicle securely strapped down or safely stowed away — because loose items could become projectiles while offroading and hit you or your passengers. When offroading, you should use heavy-duty straps (not bungee cords) to secure items in your vehicle. Put smaller items in larger containers or bags, then strap down anything that will hurt if it hits you.
The Bottom Line…
These checklists should get you started when it comes to packing for your next off road trip. Your goal is to be adequately prepared for the remoteness of the area you'll be traveling in.
Last, but not least, don't forget your driver's license, proof of insurance, money, and to let someone know where you're going.
Now, all that's left to do is fill up your tank and hit the road.
And remember… Tread Lightly!
More Great Off Road Checklists
The Off-Roader's Checkable Checklist – Nobody plans to get stuck, but it's still wise to keep these items on your vehicle. This off-road checklist makes it easy to remember what you've already packed — so you know what you've already done and what still needs to be done.
Camping Off-Road Checklist – Helpful firsthand advice regarding clothing, food, fires, backpacks, Sleeping bags, stoves, lights, toilets, water purification, and more. Great tips for off road drivers who are interested in camping along the way.
Equipment List for All Types of Offroading – An excellent listing of all the necessities for 4×4 off road trips of all "difficulty levels". Includes which items to keep in your basic toolbox, specific 4WD equipment you'll need in and on your vehicle, possible vehicle upgrades that may be necessary, and a maintenance checklist – all based on the degree of offroading you plan to do.
How Prepared Do You Want To Be? – A offroader's guide for how to pack differently depending on whether you're interested in a) going with "just the basics", or b) being "well equipped" for a variety of circumstances, or c) serving as "a rolling service station" for yourself and others who might get stuck along the way. Tips for determining which tools, parts, miscellaneous stuff, fluids, and extrication gear to take along.
The Jeeping Family Checklist – Must have items to pack when you're spending a leisurely day Jeeping with a baby and/or dogs in the vehicle.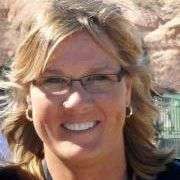 Since we've been married, my husband and I have owned 5 Jeeps (3 Wranglers and 2 Grand Cherokees). And when we're not driving our own Jeep, we're usually renting one (a 4×4 Wrangler on vacation). We keep a Jeep Bucket List of places that we'd like to go next, and we're always crossing more states off our list of 'Places That We've Jeeped in the USA'. As our daily driver, we keep the soft top on our Jeep Wrangler year round (and the back window permanently rolled up) so the dogs can enjoy the ride. Yep… even in the winter! I've been sharing my best Jeep ideas with others by blogging full-time since 1998. When I'm not Jeeping or writing about Jeeps, you'll find me at the corner of Good News & Fun Times as publisher of The Fun Times Guide (32 fun & helpful websites).