This post may contain affiliate links. If you buy thru these links, we may earn a commission at no additional cost to you.
---
Jeep Wranglers (and Jeep Wrangler Unlimiteds) have their good points — and their bad points.
Basically, it all comes down to the fact that Jeeps are just different. They're not your typical run-of-the-mill vehicle.
As the owner of several Wranglers through the years (and a Jeep Wrangler Unlimited too), here are the Jeep Wrangler pros and cons, as I see it…
Jeep Wrangler PROS: Good Things
On the plus side, here are 20 reasons you might want to own a Jeep Wrangler:
4×4 capabilities — can handle any road anywhere
Height advantage over most cars — greater visibility
Classic design / unique look
Can be personalized & customized to your liking — lots of options & aftermarket items
Unique styling serves as both an SUV and a convertible
Good heating system — in the winter months, it heats up fast… even with the rear window removed
A simply constructed vehicle that's easy to repair — a fun DIY project vehicle
Short wheelbase, powerful drivetrain, body size & tight turning ratios all great for off-roading
Small size and lightweight — makes it easy to swing into tight spots
Great vehicle for all seasons of the year
Rugged and durable — lasts for many years & many miles
Handles well on pavement, mud, sand, snow, water, etc.
Appeals to adults & teens alike
Durable interior made for weathering the elements
Fun to drive — turns every drive into an adventure
Relatively low price / good value
Excellent resale value — Jeep Wranglers hold their value better than most other vehicles
Parts are plentiful and cheap for repairs
American made
Jeep Wrangler owners have a fraternity of friends for life — as evidenced by the Jeep Wave
Jeep Wrangler CONS: Not So Good Things

On the flip side, here are 20 reasons you might not want to own a Jeep Wrangler:
Awkward to get into — requires high step in
Slower acceleration, especially on highways
Limited storage space — for luggage, groceries, etc.
Noisy — road, wind, engine, and tire noise
Firm suspension results in a stiffer, bumpier ride
Rear visibility can be a challenge with the top on
Tall, boxy profile is not aerodynamic — meaning greater wind resistance & wind noise
Less than ideal front seat positions for taller drivers
Everything is an "option" — carpet, steel doors, rear seat, etc.
Outdated appearance of gauges and switches
Slow steering
Most are only 4-seaters (comfortably), and it's difficult to get into the backseat
Small, narrow, doors
Rear-view mirror is in the line of forward vision for taller drivers
Cramped rear seating
Lack of side mirrors when you take off the doors
Uninsulated roof
No lockable trunk/cargo area
Poor fuel economy (typical of SUVs)
Less practical as a daily driver — due to gas mileage, ride comfort, and road noise
So, Is A Jeep Wrangler The Right Vehicle For You?
One thing's for sure — you'll either love it or you'll hate it!
Your first test drive in a Wrangler will help to clarify things a lot for you.
And you should know… while some things are listed as "negatives" (such as slow acceleration, stiff suspension, and slow steering), these are precisely the features that make the Jeep Wrangler a great offroad vehicle.
For example, you don't want quick, responsive steering when you're rock climbing or even just wandering on an off-highway trail.
In fact, it may just be that (even against your better judgment, and even though your instincts are telling you that a Wrangler is not a practical purchase) you may be one of the lucky ones who manages to derive enough pleasure from owning a Jeep Wrangler to make it worth it in the end.
On the other hand, if after exploring the best things and the worst things about owning a Wrangler you still can't decide, then make your own list of every vehicular need you have and highlight any that the Jeep Wrangler cannot provide. Then test drive it… again.
Whatever you do, don't get a Jeep Wrangler on an impulse buy!
Instead, after weighing these Jeep Wrangler pros and cons, you should:
Do your own homework — research what other experts and owners like (and don't like) about the Jeep Wrangler.
Test drive it …more than once.
Test drive other vehicles a few times as well — and compare those to the Jeep Wrangler.
Talk to former Jeep Wrangler owners — see what's on their list of Jeep Wrangler pros and cons and why they sold theirs.
The Bottom Line…
In my opinion, you should do yourself a favor and at least give the Jeep Wrangler test drive.
Or, better yet, rent a Jeep Wrangler before you buy one! (We did.)
Then make your own list of Jeep Wrangler pros and cons.
Have kids? Or plan to drive with kids in your Jeep?… You'll want to read this: Jeep Kids & Safety Issues.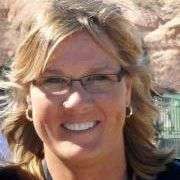 Since we've been married, my husband and I have owned 5 Jeeps (3 Wranglers and 2 Grand Cherokees). And when we're not driving our own Jeep, we're usually renting one (a 4×4 Wrangler on vacation). We keep a Jeep Bucket List of places that we'd like to go next, and we're always crossing more states off our list of 'Places That We've Jeeped in the USA'. As our daily driver, we keep the soft top on our Jeep Wrangler year round (and the back window permanently rolled up) so the dogs can enjoy the ride. Yep… even in the winter! I've been sharing my best Jeep ideas with others by blogging full-time since 1998. When I'm not Jeeping or writing about Jeeps, you'll find me at the corner of Good News & Fun Times as publisher of The Fun Times Guide (32 fun & helpful websites).