This post may contain affiliate links. If you buy thru these links, we may earn a commission at no additional cost to you.
---
One of my all-time favorite sites to find Jeep gifts and unique Jeep stuff online used to be a website called All Things Jeep.
Jean and Norman had a great selection of unique supplies for Jeep owners — including a terrific collection gifts for Jeep lovers.
Their site was better than a lot of the other Jeep gear sites out there because they had a lot of "retro" looking stuff, as well as classic (and classy) modern gear and Jeep attire. Lots of unique Jeep stuff, that's for sure!
After Norman passed, Jean sold AllThingsJeep.com to ExtremeTerrain.com — and most of the following Jeep gift items now reside there.
These are my all-time favorite gifts for Jeep owners…
Fun Jeep Gifts
In my opinion, the following Jeep gifts are timeless.
Whether you're buying for Christmas, a Birthday, Mother's Day, Father's Day — or any day in between — you're sure to find something unique and fun here.
Jim and I actually own most of these items ourselves! Yep, these are our favorite Jeep gifts that we already own or will probably get very soon…
Jeep Light Switch Cover
A couple of these would be just perfect for the basement/game room.
Besides that, these Jeep switch plates would look great in a garage or hobby room, as well. I love the wide tread effect!
This one is actually a sturdy embossed tin.
Nothing says proud Jeep owner like a few switch plates tastefully mounted in the right room.
---
Jeep Parking Only Sign
If your friends don't know – well, they will as soon as you buy one of these 'Jeep Parking Only' signs.
I've always wanted to have one of these.
You have a couple of choices with a sign like this… you could place it somewhere on the side of your house or parking area, or even display inside the garage.
---
Jeep Bandana Tire Cover
We own this one. And people always ask where we got it.
With this on the spare tire of your Jeep, it gives everyone the impression that you're a fun, laid-back person that enjoys spending a lot of time in your Jeep.
That's us alright!
---
Lights Out When Your Doors Are Off
We looked high and low for a way to turn the lights off in our Jeep when we were riding around with the doors off… until we found this!
This handy little gadget turns the dome light off any time you're driving around with the doors off.
Don't chance killing the battery. Doors off – Lights out
---
Jeep Pilsner Glasses
We don't own these yet, but plan to soon. Jim & I kind of started collecting Pilsner glasses — without even realizing it.
Every time we visit bars & restaurants that have been memorable, we tend to buy one of their commemorative Pilsner glasses. We look forward to adding a set of Jeep glasses to our collection.
---
Jeep Kids Clothes
There isn't anything in this world much cuter than kids clothing. Unless it's Jeep kids clothes that is!
For the Jeeper with a new baby… you can't beat these adorable Jeep overalls and orange t-shirt set. This is a rough & tumble set of Jeep clothes built just a rough & tumble as a new Jeep!
Lots more Jeep baby and Jeep toddler clothes,  too.
---
Jeep Antique Metal Sign
We own this… and love it! It's huge (16″x12.5″) and very durable. It's got tiny holes in the corners which make it easy to hang on the wall. And it's a definite conversation piece because it looks like an authentic classic Jeep sign.
There are several great signs to chose from on Amazon. There are some that look brand new and some that look weathered. I've got my eye on the one that is embossed metal.
---
Unique Jeep T-shirts
For the Jeeper in your life (…is that you?), check out these really cool Jeep T-shirts!
Many women's and men's styles to choose from.
Some have that retro feel to them.
All of them say 'I love Jeeps', no matter the print!
---
Jeep Picture Frame
Rough & rugged… just like a Jeep.
This photo frame is made of metal — it will last forever. It's that antique green & brown color that resembles the classic Jeep vehicle.
It's got a 3-D Jeep grille for added depth & dimension. I like that it holds a 4″x6″ photo right-side-up. Or, you can flip it over and display your picture upside-down or vertically instead. Fun, right?!
---
Jeep Dog Collars, Leashes & Tags
Don't forget Fido!
A Jeeper's second best friend (after his Jeep, of course) is usually his dog. So you know that they would appreciate anything Jeep-related for their beloved four-legged friend. These dog collars, dog leashes, and dog tags are the most basic of all gifts for the Jeep dog in your life.
---
Jeep Blankets
A blanket like this makes a great gift because many Jeepers keep one in the back.
There's something to chose from no matter your style or taste.
You never know when you might just have to pull over on a cool evening to watch t he stars.
They look great when used inside the home, as well!
---
Jeep Roll-up Storage Bag For Soft Top Windows
If you ask me, the best gift we ever bought for our Jeep is this one-of-a-kind Jeep roll-up bag. We've been using ours for years, and it's been a lifesaver! It keeps your vinyl windows from getting scratched when they're removed from the soft top. And your windows are always within reach because they're stored compactly within layers of felt that are perfectly sized and so they pack (or "roll") together neatly within the storage bag that rests on your Jeep's soft-top when it's in the "down" position. We love, love LOVE this Jeep storage bag for soft top windows!!!
---
Jeep Book For Kids
A new paperback book for little kids about two Jeeps. The illustrations are awesome.
This book is unique in that it's truly a toddler book about Jeeps, and there just aren't many of those available.
Why not take your 'reading time' offroad as well.
Big kids like to read about Jeeps too!
Looking for holiday cards? Here's the best Jeep holiday cards I've found. There are lots of different Jeep designs to choose from. Happy Holidays!
Like this post? Save it to read again later… or share with others on Pinterest!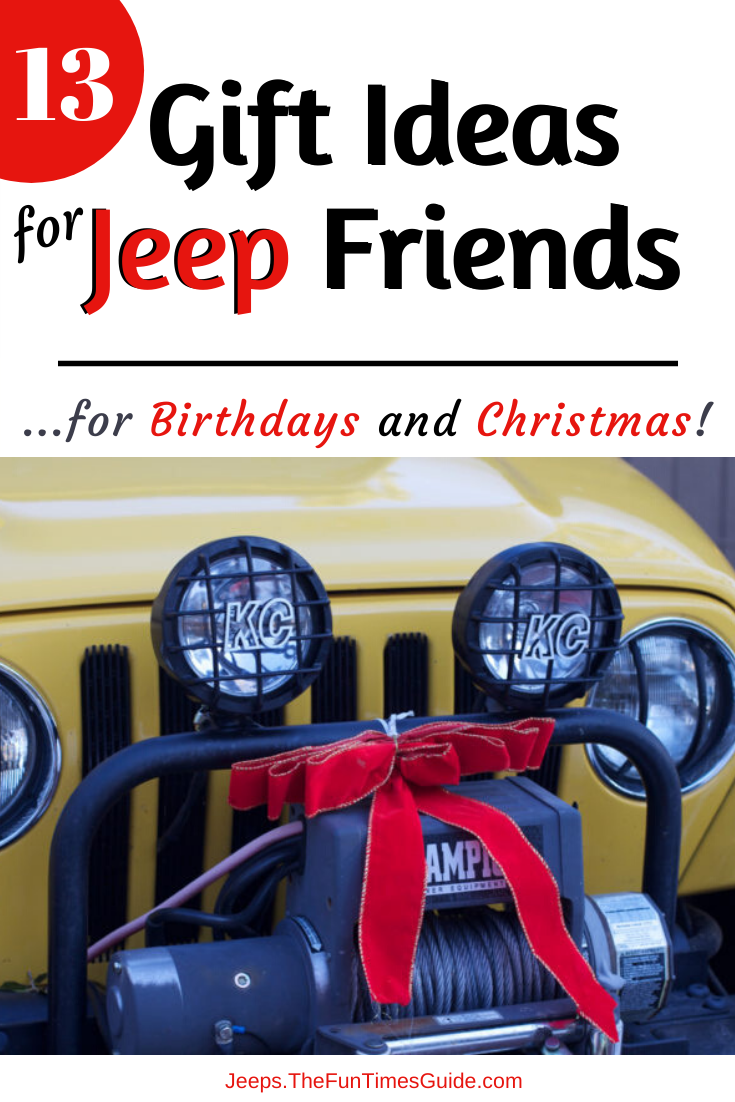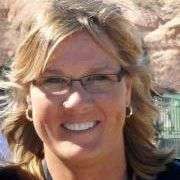 Since we've been married, my husband and I have owned 5 Jeeps (3 Wranglers and 2 Grand Cherokees). And when we're not driving our own Jeep, we're usually renting one (a 4×4 Wrangler on vacation). We keep a Jeep Bucket List of places that we'd like to go next, and we're always crossing more states off our list of 'Places That We've Jeeped in the USA'. As our daily driver, we keep the soft top on our Jeep Wrangler year round (and the back window permanently rolled up) so the dogs can enjoy the ride. Yep… even in the winter! I've been sharing my best Jeep ideas with others by blogging full-time since 1998. When I'm not Jeeping or writing about Jeeps, you'll find me at the corner of Good News & Fun Times as publisher of The Fun Times Guide (32 fun & helpful websites).